Activities
What to See and Do
Around Anna Villa and Cyprus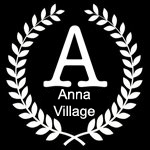 Let us show you the best Activities, Attractions, Food, Beaches, and Nature of Cyprus
All are in easy driving distance from Anna Villa
Activities
Sail, swim, jump into the sea, go fishing, take walks and hikes, get married, visit museums, archaeolgical parks, see famous mosiacs,
laze in the sun, go shopping, sip Cyprus wine, ride a camel, relax or play.
Attractions
Visit Kykkos Monastery, walk through mountain villages, decend into the Tombs of the Kings, tour the fourth holiest mosque in the world,
admire the magnificent mosaics and stunning frescoes, visit 1000 year old churches, walk the arched bridges of the ancient crusader paths,
ascend the lookout at beautiful Cape Greko, be stunned by the azure blue of the Cyprus sea, stop in at old fishing boat marinas ... and buy fish off the boat
take a glass bottom boat trip and see a top ten boat wreck, cross to North Cyprus for a different experience.
Beaches
Let us show you the quiet beaches away from the crowds of tourists. romantic getaway to Aphrodite Rock, float on your sunbed at Konnos Bay,
snorkel around ... see fish, laze in the sun, golden sandy beaches, walk along remote stoney beaches, shallow water, deepwater, warm water,
cooler water, hire a boat, go water skiing, try water sports ... SUP, canoes, sail boards. Safe, warm water all year round.
Cyprus has more Blue Flag beaches than any other country in Europe.
Food
Nature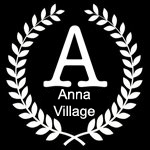 Anna Villa Cyprus Bed and Breakfast
CYPRUS GUESTHOUSE AWARD WINNER EVERY YEAR
Awarded International Top Ten B&B by Tourism Judges